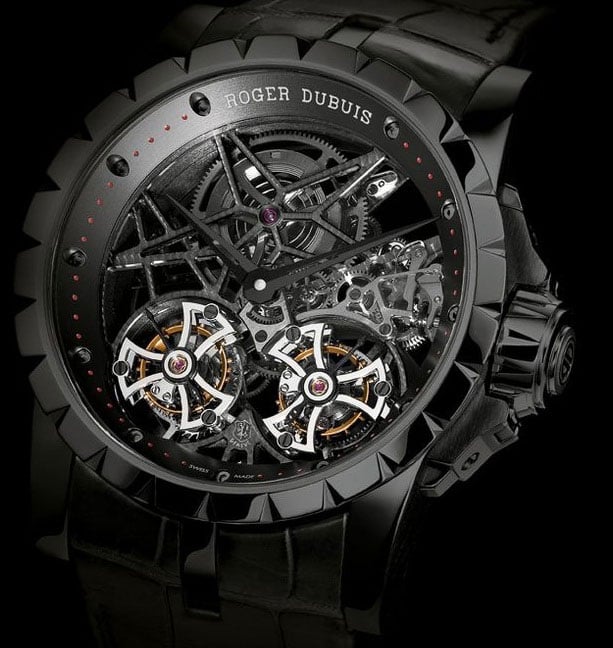 Finally, the tourbillions are spinning faster. After four straight months of declines, Swiss watch sales gained 9.6 percent to $644.8 million, or 809.7 million Swiss francs, in February, the Federation of the Swiss Watch Industry has disclosed. In fact, the February figures were 2.3 percent higher than the combined sales of January and February last year.
But after this month's terrorist attacks in Spain, some executives have tempered their enthusiasm. "Today it is clear that if we didn't have that bloody Madrid thing, then we would be expecting quite a good year," said Bernard Fornas, Cartier International president. "It reinforces what I've said in the past: It is very difficult to forecast, even in the short term."
That said, Fornas remains optimistic, adding that sales have been "quite good" in the U.S. and Asia, even as Europe remains weak. "The turnaround has begun," he said.
Indeed, other watchmakers concurred that sales for the first two months of the year have bounced back strongly after marked declines last year, when they were hard hit by the SARS threat and the war in Iraq. As they prepare for the important order-writing shows in Basel and Geneva next month, they said buoyancy has returned to the trade.
"I'm very optimistic for 2004," said Corum chief executive Severin Wunderman. "To date I have seen a substantial improvement over last year. This year all of the majors will show new pieces and new prices [at Basel] and are planning substantial marketing investments to make up for last year's losses. Anyhow, at my firm that totally is the case."
Wunderman added that Corum will launch a women's watch with complicated movements. "This, for ladies, is a world's first. Never have collector's pieces been made specifically for women. [But] as today they purchase a large amount of luxury goods, I feel we'll do real well with this. So far the pre-Basel results on these pieces have been tremendous."
Fawaz Gruosi, who controls Switzerland's high-end De Grisogono watch and jewelry firm, reported that sales have grown at a double-digit rate since the beginning of the year.
"The improvement is very significant," said Gruosi. "In Paris alone, which was dead in fall, sales have multiplied by four. Yesterday in St. Bart's we sold a $500,000 piece. We are planning important launches for Basel, including four new watches and seven new jewelry lines."
"Our most promising markets are the Middle East and Eastern Europe," said Caroline Scheufele, vice president of Geneva's Chopard. "Asia has also picked up a lot." Scheufele believes clients will gravitate to "high-quality and very expensive" pieces. At Basel, Chopard will launch four women's watch lines, as well as a selection of new high-jewelry watches.
Van Cleef & Arpels marketing director Eric Jacolliot said sales had improved most in the United States. "In Geneva, we'll introduce three new watch models with important complications. We are betting on 2004 as being better than last year."
The Swiss Federation reported that watch exports in February grew "in both value and volume." It said the two million timepieces exported in February represented an 11.3 percent increase over the same month last year.
Steel and aluminum watches performed well, with exports rising 10.7 percent, followed by goldwatches, up 3.7 percent. Sales of silver watches, however, declined 29.7 percent in February, and platinum watches fell 1.9 percent.
The fastest-growing market was the U.S., the biggest market for Swiss watches, which bounded 31.9 percent to $102.7 million, or 129 million Swiss francs. Asia did not improve, with sales in Hong Kong down 5.3 percent, Japan down 4.4 percent and Singapore down 7 percent.
While sales decreased 5 percent in Italy and 13.1 percent in Germany, they improved 9 percent in France and rebounded 22.9 percent in the United Kingdom.